450 Bushmaster  Ammunition is one of the cartridges derived from Tim LeGendre of LeMag who  cartridge the Firearm in 2007, however it was originally known as the.45 Professional. Tim then licensed his invention to Bushmaster Firearms International. The.450 Bushmaster is a straight-walled cartridge with the same.473-inch rim that fits well in the AR-10 platform. It is based on the.284 Winchester, which was a rebated-rim design to begin with, but shortened to 1.700 inches and uses a small rifle primer rather than the.284's large rifle primer.
The.450 Bushmaster Ammunition is made to employ bullets with a 0.452″ diameter, the same as those used in the.45 ACP,.45 Colt, and.454 Casull, and has a body that tapers from 0.500 inches to 0.480 inches at the case mouth. This, combined with the cartridge's use in both bolt-action and AR rifles that are chambered for it (mainly to meet the demands of those hunters who are legally restricted to using only straight-walled cartridges for their deer and other large game species), results in a fairly adaptable package. If you decide to reload for your rifle, bear in mind that the rimless (really rebated rim) Bushmaster uses the case mouth for headspacing, just like the.45 ACP, 9mm, and.40 S&W.
Even though I personally despise the name, the modern sporting rifle is becoming more and more prevalent on the hunting grounds.
450 Bushmaster Ammunition 260 Grain Bonded Soft Point Box of 20 In Stock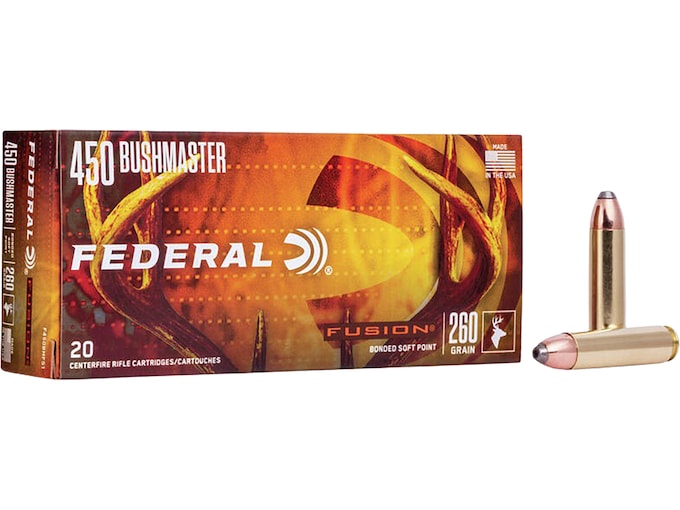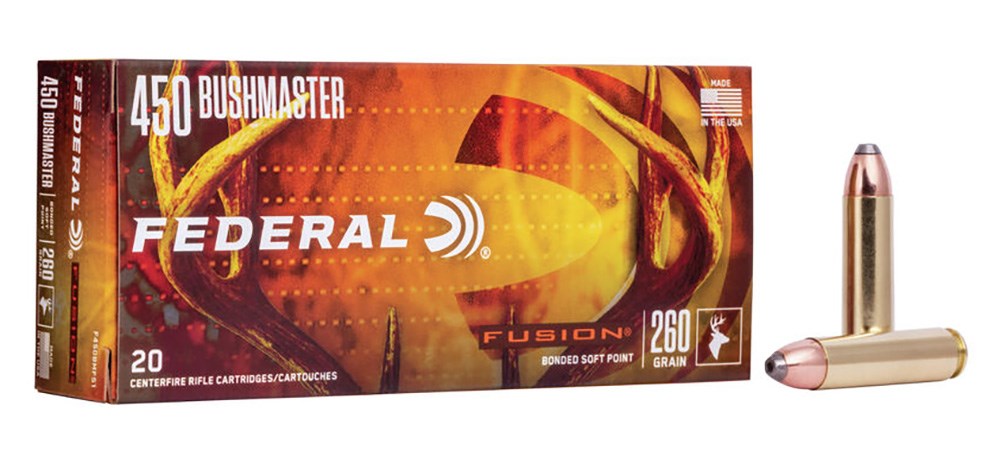 While there are plenty of hunting options offered by the.223 Remington,.224 Valkyrie, 6.5 Creedmoor, and.308 Winchester, there are instances when a hunter could yearn for a little bit more bullet weight and/or frontal diameter. The.458 SOCOM,.50 Beowulf, and the.450 Bushmaster are the three huge bores available. While the first two are undoubtedly powerful rounds, the.450 Bushmaster has the lowest velocity but may also be the most adaptable.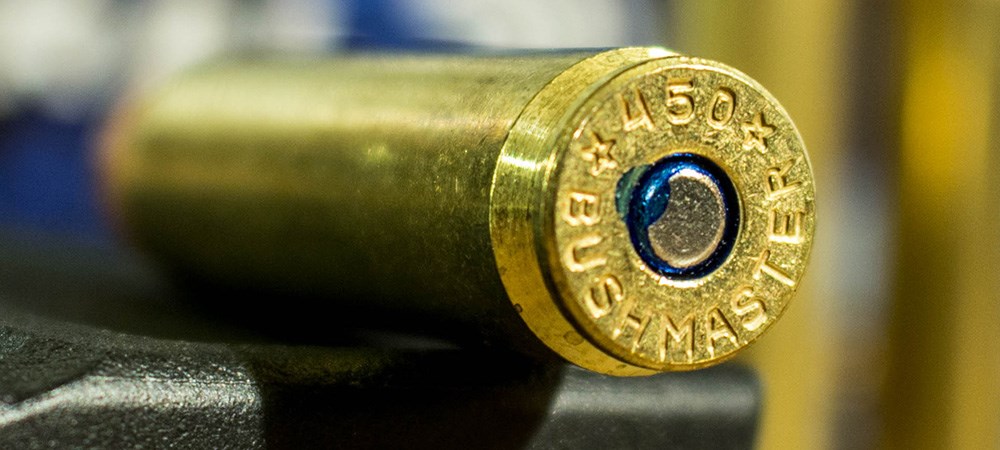 WARNING: This product can expose you to Lead, which is known to the State of California to cause cancer and birth defects or other reproductive harm. For more information go to – www.P65Warnings.ca.gov.