6.5 Creedmoor Ammunition has brought about a revolution as a new cartridge. It has completely redefined the paradigm, re-writing the rules and changing the world of shooting. The cartridge is direct in serving its purpose, which is shooting targets from incredibly long distances. Having its debut in 2008, it had a really slow start. People were using it, but it took years before it got some much-deserved recognition.
6.5 Creedmoor ammunition is match-winning, custom-grade, and loaded to exacting specifications at the manufacturer to ensure correct ignition and deliver consistent, match-winning accuracy, shot after shot. performs on par with or better than manual loading. The brass casings used for this new-production, non-corrosive ammunition are boxer primed and reloadable.
6.5 Creedmoor Ammunition140 Grain ELD Match Box of 20 In stock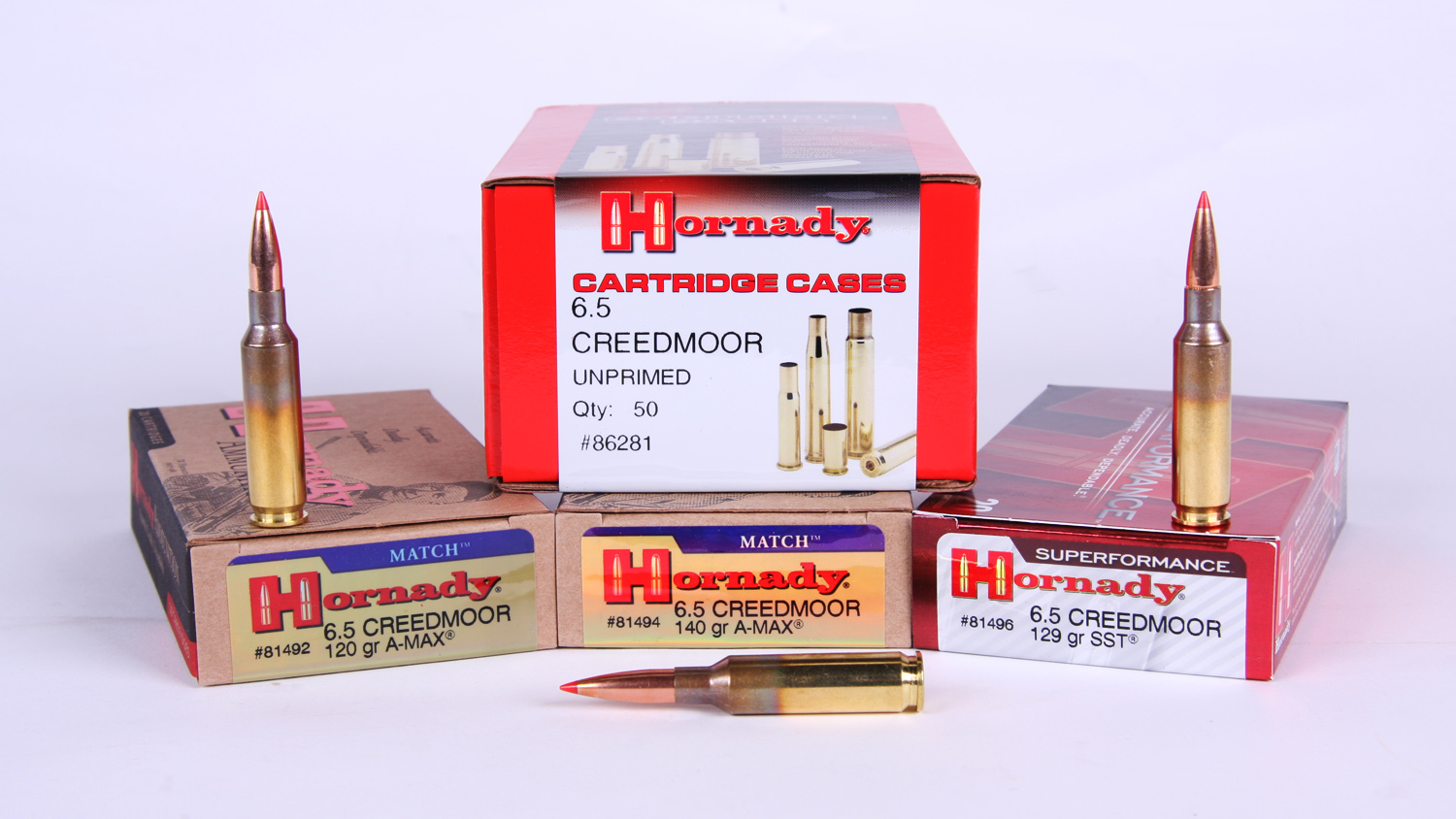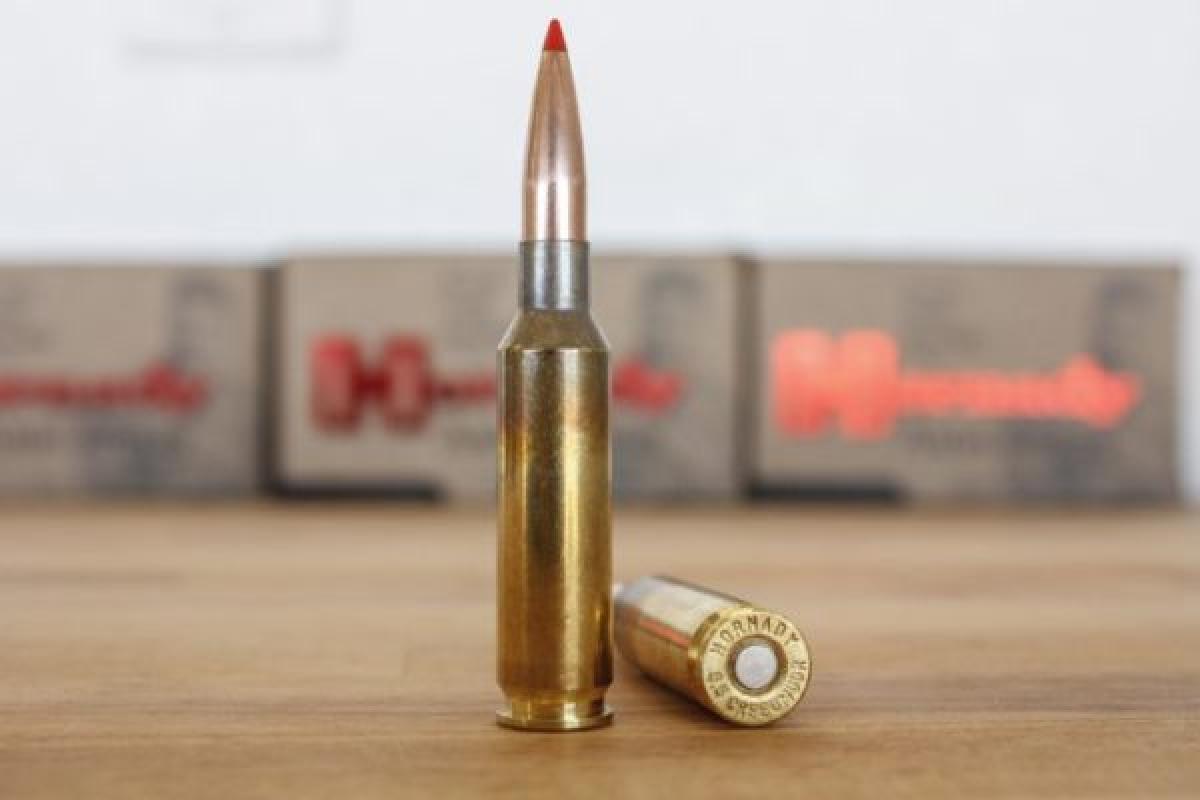 High BC rounds' conventional polymer tips melt while in flight. Engineers at Hornady discovered that high BC, streamlined bullets with typical bullet tips melt and distort. Aerodynamic heating reduces BC and impairs accuracy with moderate BC conventional tipped varmint and hunting bullets, while it is not a severe problem, especially at long ranges (400 yds and beyond).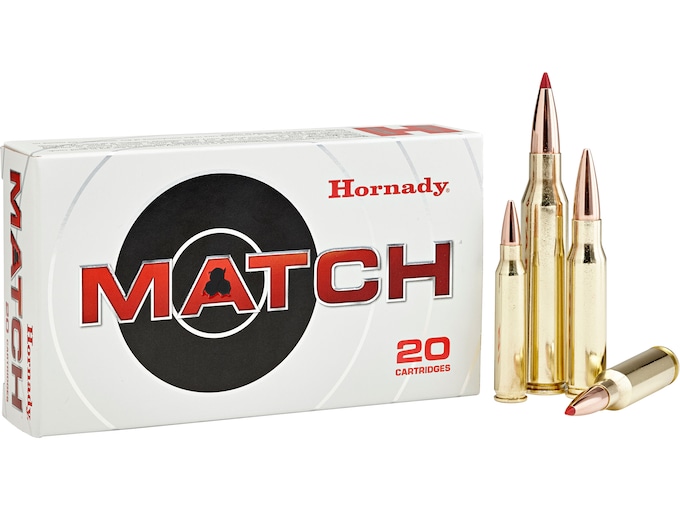 Hornady discovered a heat-resistant polymer and created the Heat Shield tip to counteract this impact. This cutting-edge new tip makes the ideal meplat (tip), delivering remarkably consistent outcomes from bullet to bullet and lot to lot. In order to offer a perfect meplat (tip) that is always the same form, the Heat Shield tip resists the effects of aerodynamic heating and maintains its shape. A highly accurate, high BC match bullet is made with a streamlined secant ogive, an ideal boattail design, highly concentric AMP bullet jackets, and a patent-pending Heat Shield tip. Doppler radar is used to measure and correct ELD-Match bullet BCs for normal air circumstances.
Product Information
| | |
| --- | --- |
| Cartridge | 6.5 Creedmoor |
| Grain Weight | 140 Grains |
| Quantity | 20 Round |
| Muzzle Velocity | 2710 Feet Per Second |
| Muzzle Energy | 2283 Foot Pounds |
| Bullet Style | Polymer Tip |
| Bullet Brand And Model | Hornady ELD Match |
| Lead Free | No |
| Case Type | Brass |
| Primer | Boxer |
| Corrosive | No |
| Reloadable | Yes |
| G1 Ballistic Coefficient | 0.61 |
| Sectional Density | 0.287 |
| Test Barrel Length | 24 Inches |
| Velocity Rating | Supersonic |
| Country of Origin | United States of America |
WARNING: This product can expose you to Lead, which is known to the State of California to cause cancer and birth defects or other reproductive harm. For more information go to – www.P65Warnings.ca.gov.