Accurate 2015 in stock is a fast burning, single-base, extruded rifle powder that performs very well in small to medium varmint calibers (223 Rem, 204 Ruger).
It is also advised to use 2015 in large bore straight wall cartridges (45-70, 458 Win Mag) for first-rate performance in benchrest calibers.
2015 has great shot-to-shot consistency and igniting characteristics.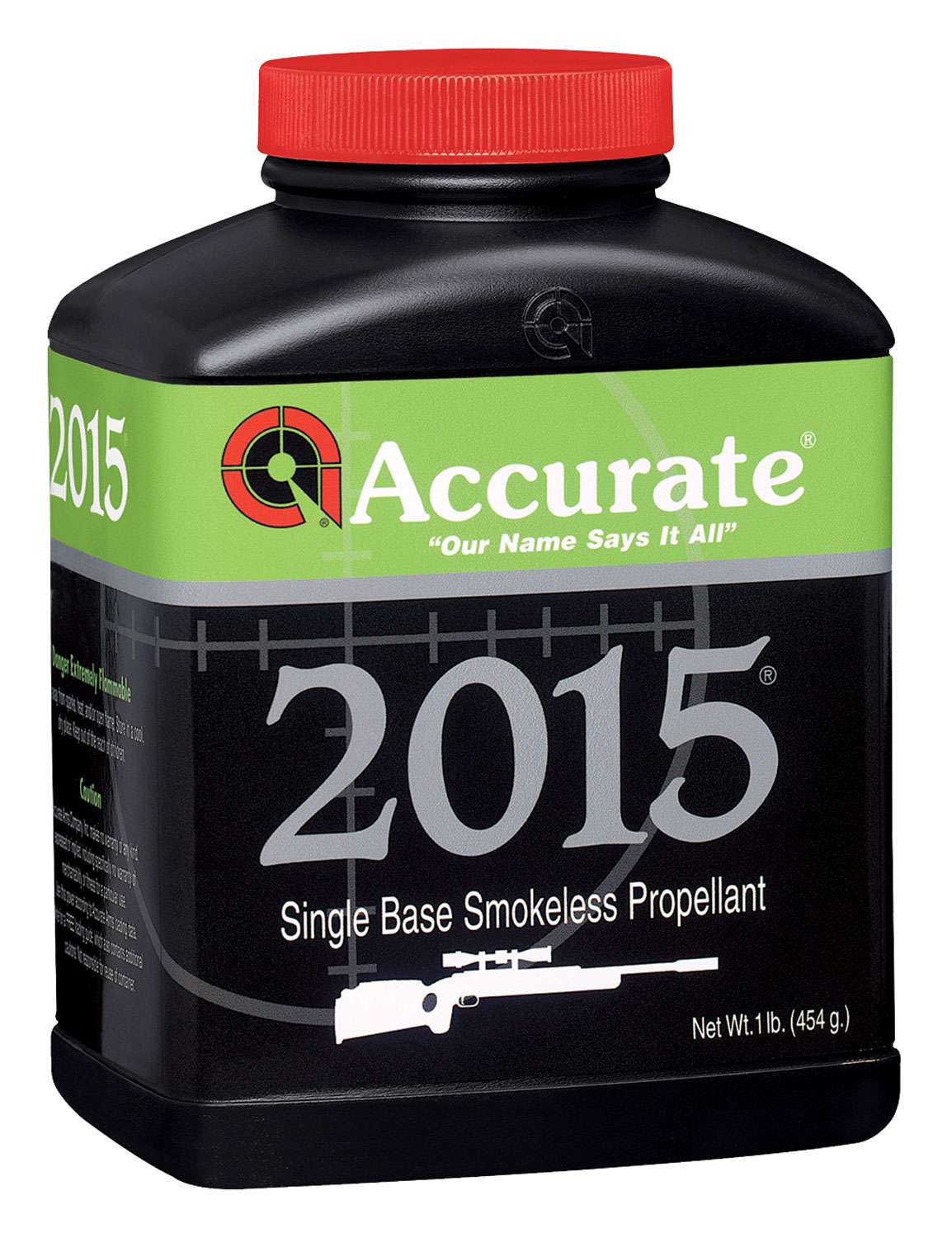 2015 

powder 

available 

for 

purchase 

right 

now 

is offered in 1 lb. and 8lb.

 

containers.
Warnings from the Manufacturer: