Short cut, single-base, extruded rifle powder in the wildly popular 4350 burn range is called Accurate 4350. A highly adaptable powder, 4350 produces outstanding results in a variety of cartridges, from the well-liked 243 Win to the 338 Win Mag.Do not load more than what is indicated in the reloaders' handbook. Regardless of the kind, brand, or location, never combine any two powders. Never use smokeless powder in place of black powder or any other black powder alternative.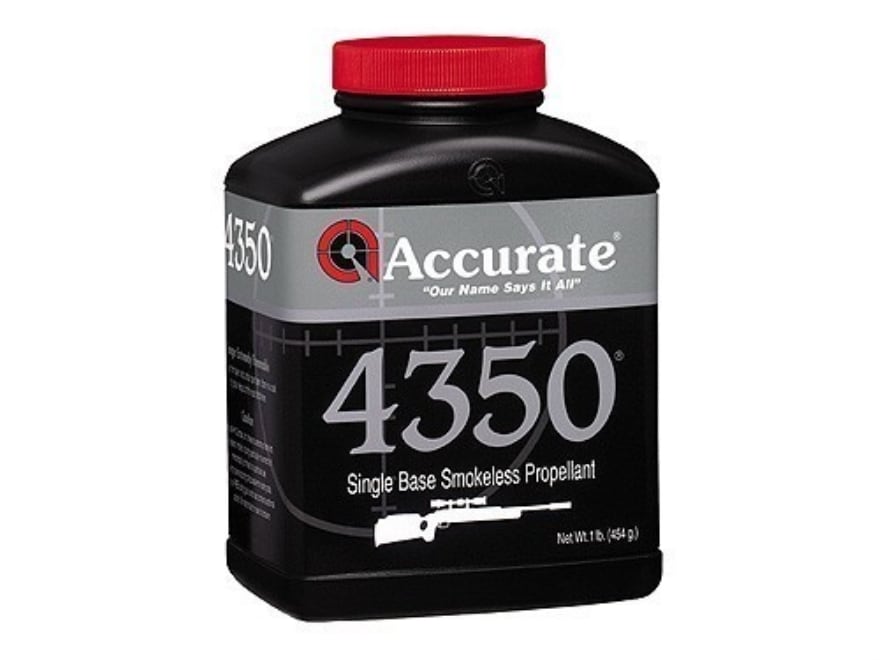 The 6mm Rem, 270 Win, 280 Rem, and 300 WSM are all excellent choices for Accurate 4350, which is currently available for purchase. This quick method correctly metered the powder for extrusion, producing great shot-to-shot consistency.
Warnings from the Manufacturer:
Never go over the loads indicated in the reloaders' instructions.
No of the type, brand, or source, never combine any two powders.
Avoid using any smokeless powder as a substitute for black powder.
aa 4350 powder is available in both 1lb and 8lb containers