Alliant Reloader Powder  is guaranteed by a century of manufacturing experience in every container. experience and the strictest quality control practices available. The 50-caliber Alliant 50 powder is ideal for long-range shooters.
With superior velocity and the ability to burn cleaner (with less residue),Alliant  Reloder  powder delivers lot-to-lot consistency and a density created specifically for the 50 caliber application.
Alliant  reloader powder available in stock  in both 1lb and 8lb container.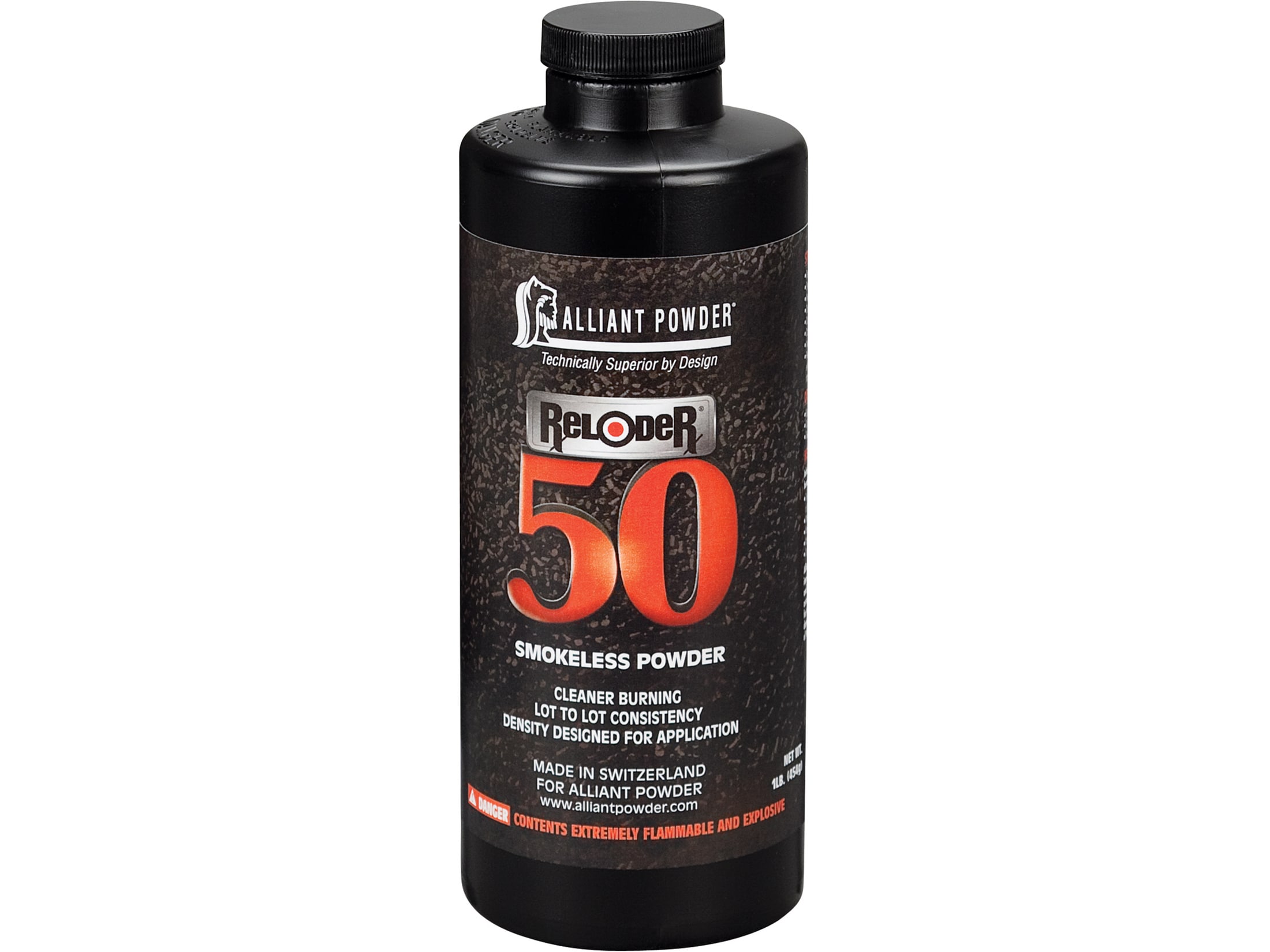 Warnings from the Manufacturer: