Alliant Reloder Smokeless Gun Powder is available in 1 lbs and 8 lbs container.
Reloader 33 available, To function at their ballistic peak, various cartridge loads require appropriate propellant. Reloader 33 was developed by Alliant Powder® after countless hours of research and development.
The cutting-edge powder is designed specifically for the long-range.338 Lapua, but it also works well with a variety of other huge magnum rifle cartridges.
made specifically for the.338 Lapua
Suitable with a number of huge magnum rifle rounds as well.
superior consistency from lot to lot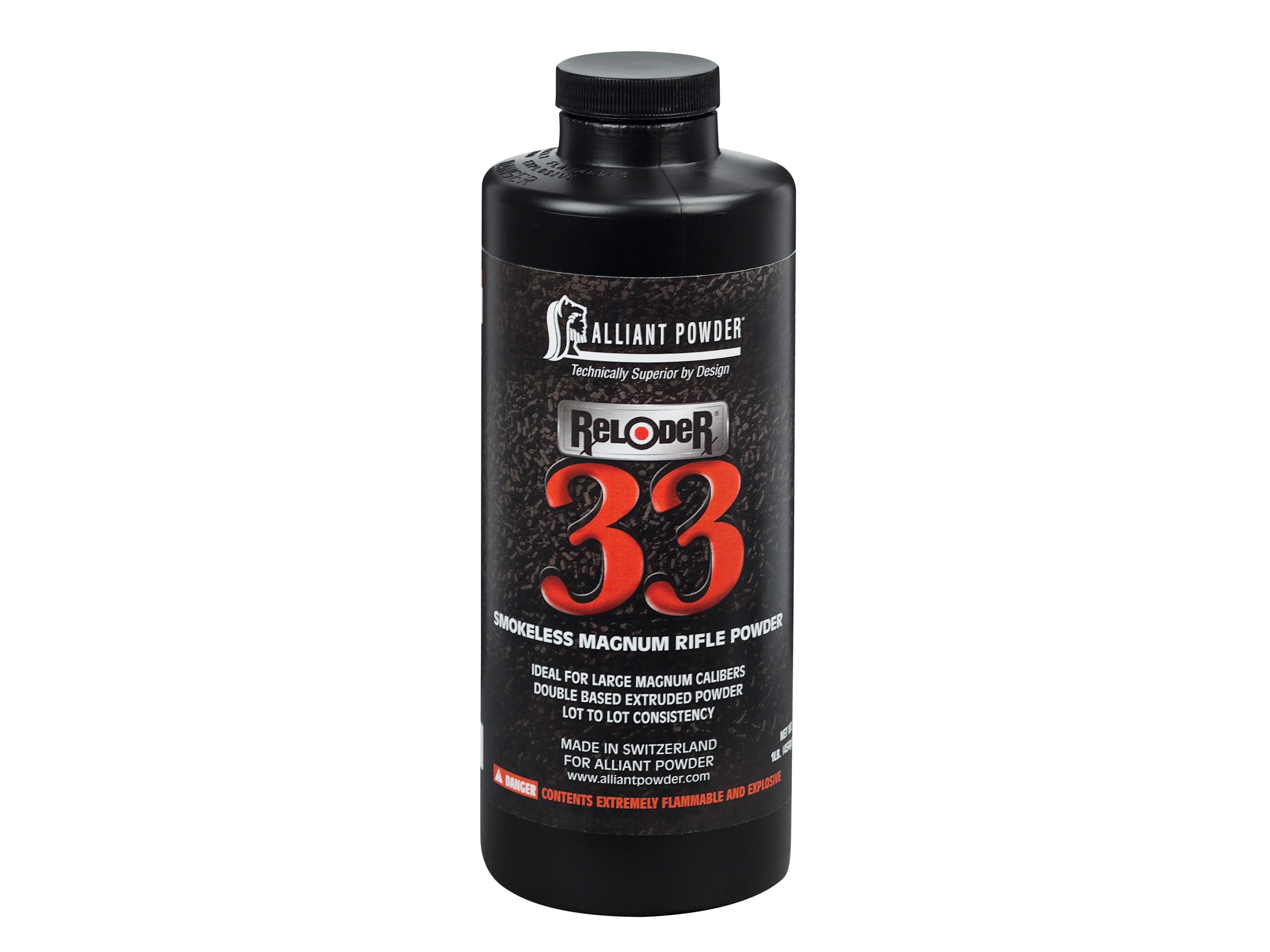 Do not exceed the loads displayed in the reloaders guide.
Never mix any two powders regardless of type, brand, or source.
Never substitute any smokeless powder for Black Powder or any Black Powder substitute.