Federal large rifle  primers 210,the same primers that Federal uses in their high-quality ammunition. Made to exacting standards for dependable ignition.
100 Count Federal Champion #210 Large Rifle Primers Federal Champion primers are ideal for reloading rifles and pistols since they are both inexpensive and reliable.
Large Rifle Primer #210 (1000 Count) by Federal Federal Large Rifle Primers (Box of 1,000) – Precision Reloading
They're ideal for high-volume shooters as well as those starting to reload because of their unique priming mix and reliable ignition. Rifle and pistol reloaders need the affordable and reliable performance of Federal® Champion™ primers. Their unique priming mix and consistent ignition make them perfect for high-volume shooters, as well as those learning how to reload.
The primers used in Federal Primers and Federal Ammunition are identical. It works well for the majority of reloading tasks and is reasonably priced. Box of 1000 Call the shop to order 100 packs.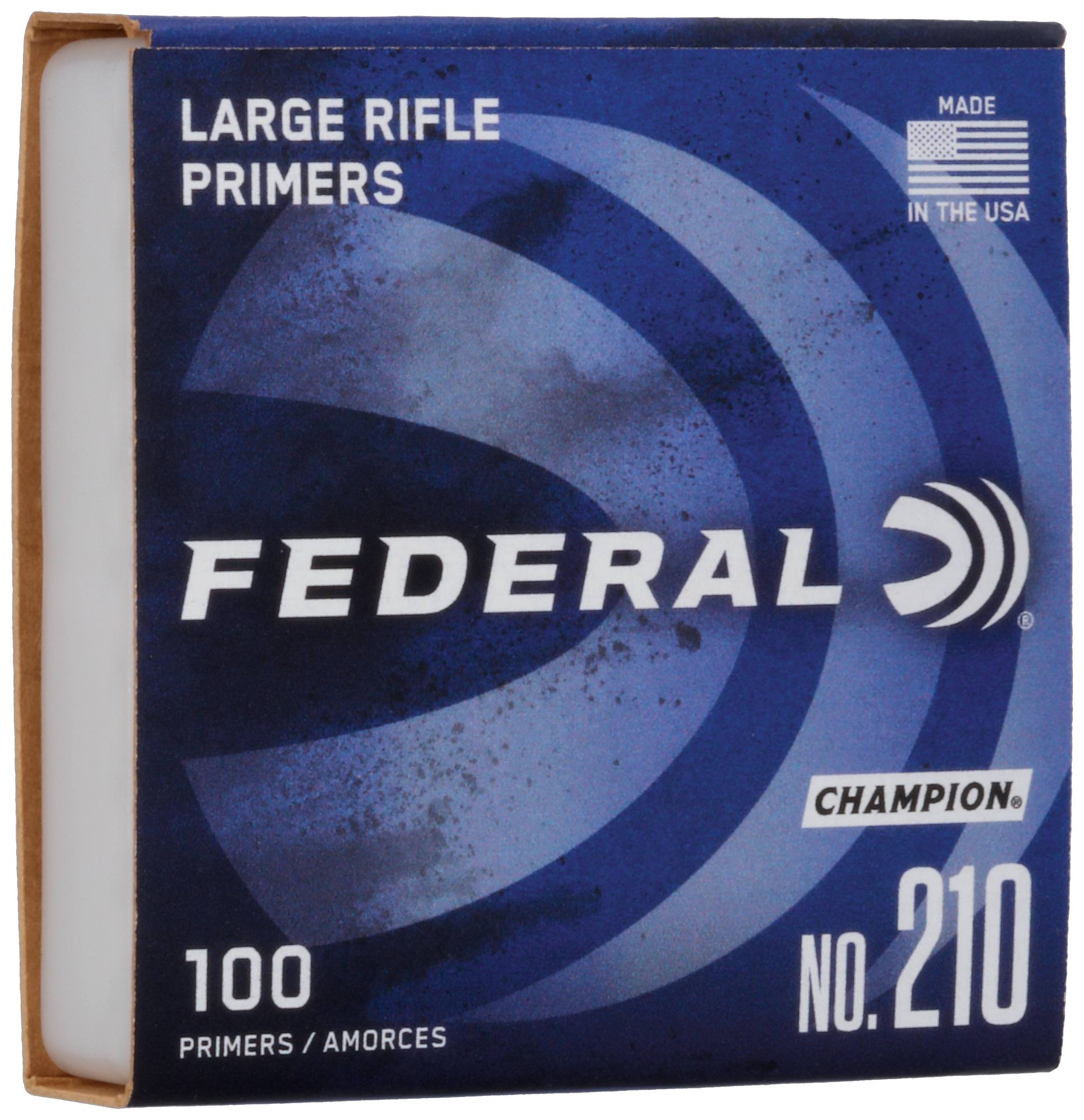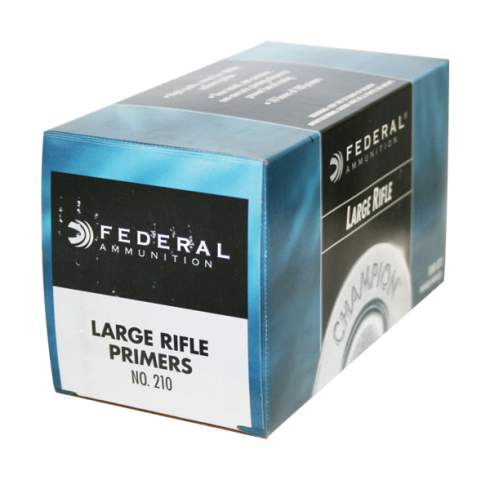 For constant ignition, a special Federal priming mix is used.
At a reasonable price
There are sizes to suit almost every reloading need