Federal Premium Gold Medal, Box of 1000 Description CCI Primes has Federal 200m primers in stock for purchase. Due to their high quality and optimal ignition, these primers continue to be the top choice for match shooters around the world
Due to their rigorous, extremely tight tolerances, these primers are the preferred primers for competition shooters. Because they offer premium components and optimal primer ignition, which are essential for match success in match shooting, Federal premium Gold medal cartridges continue to be the primary choice for match shooters. These tiny pistol magnum primers ensure optimal primer ignition while also ensuring reliable ignition. Additionally, these primers deliver industry-leading precision.
The same quality primers that make Gold Medal cartridges the choice of match shooters and hunters everywhere. Federal Gold Medal Primers are manufactured to exacting tolerances and use Federal's exclusive basic lead styphnate priming mix of optimum primer ignition.
FEDERAL PREMIUM GOLD MEDAL SMALL PISTOL MAGNUM MATCH PRIMERS #200M BOX OF 1000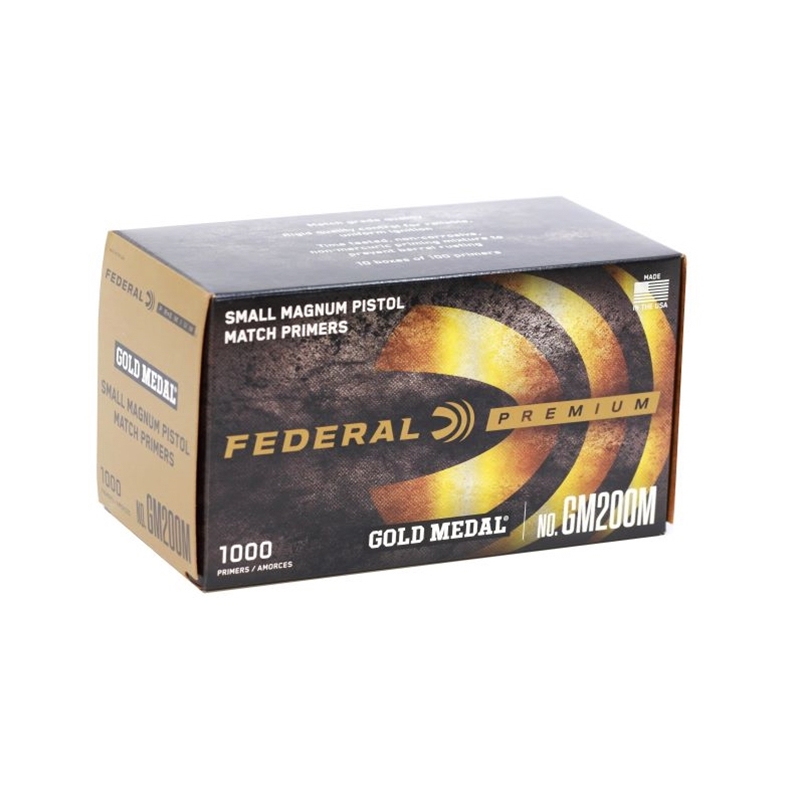 WARNING: This product can expose you to Lead, which is known to the State of California to cause cancer and birth defects or other reproductive harm. For more information go to – www.P65Warnings.ca.gov.