Federal small pistol  primers 200 is used in their high-quality ammunition. Made to exacting standards for dependable ignition.
Primers, Fuses, Smokeless Powder, and Black Powder ship from our warehouse along with other goods. No more than 25 pounds of Black Powder and 66 pounds each of Smokeless Powder, Primers, and Fuse may be ordered per order. Smokeless powder, black powder, primers, and fuses are regarded as hazardous materials and can only be shipped as ground freight. They are also subject to HazMat Charges.
For high-volume shooters who need to keep their shell boxes fully filled at all times, Champion primers are a cost-effective answer.
STOCK MAGNUM OF FEDERAL SMALL PISTOL PRIMERS You can be sure that when you load your own cartridges, they will have the same superior priming components and optimal ignition that make our cartridges so dependable because our cartridges are produced to exacting standards. The Federal Champion Centerfire Primers come in boxes of 100 and each sleeve holds 100 primers. There are ten sleeves per box.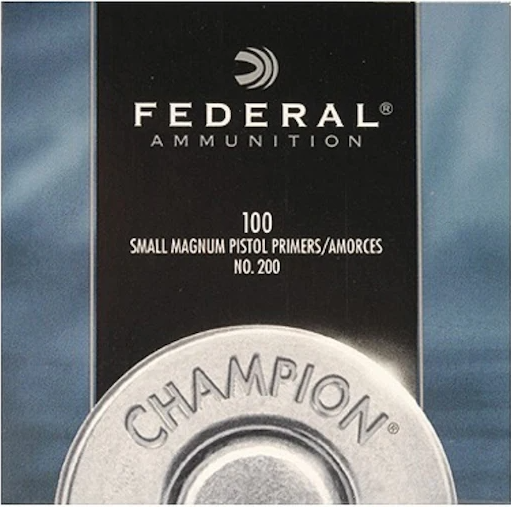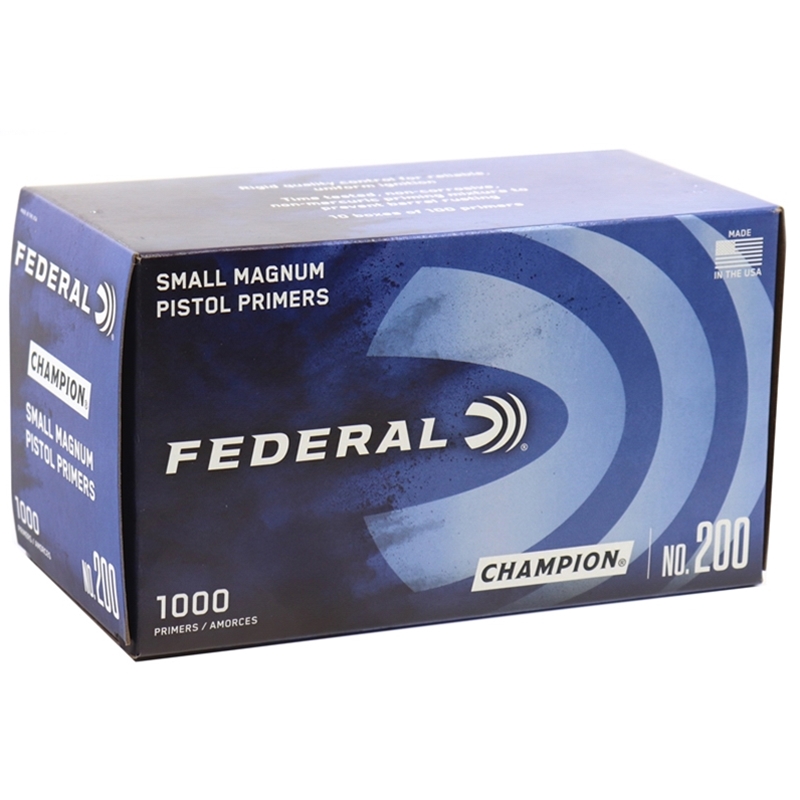 WARNING: This product exposes you to lead, which the State of California is aware can harm your reproductive system and cause cancer. Visit the website at www.P65Warnings.ca.gov for further details.