Federal Top Gun Ammunition 12 Gauge, the ultimate choice for shotgun enthusiasts seeking exceptional performance and reliability. Crafted with meticulous attention to detail by Federal, a renowned name in the world of ammunition, this 12-gauge ammunition is designed to elevate your shooting experience to new heights.
Featuring a 2¾-inch shell length, the Federal Top Gun Ammunition delivers a perfect balance of power and precision. Whether you're engaging in competitive shooting, honing your skills at the range, or participating in challenging hunting expeditions, this ammunition offers consistent patterns and superb accuracy to help you hit your target with confidence.
The Federal Top Gun
Ammunition 12 Gauge
is loaded with high-quality components to ensure consistent and reliable performance. Each round is meticulously crafted with premium primers, clean-burning powders, and specially designed wads, resulting in a smooth and reliable cycling through your shotgun. This attention to detail minimizes malfunctions and maximizes your shooting experience.
What sets the Federal Top Gun Ammunition apart is its versatility. Whether you're targeting clay pigeons, upland game birds, or pursuing waterfowl, this ammunition is engineered to meet your specific needs. Its well-balanced payload and consistent shot spread provide excellent downrange energy and reliable performance, making it an ideal choice for various shooting applications.
Furthermore, the Federal Top Gun
Ammunition
12 Gauge is manufactured with strict quality control measures, ensuring every round meets stringent standards for reliability, consistency, and safety. This dedication to excellence guarantees that you receive ammunition that performs flawlessly, shot after shot.
With its attractive packaging and unmistakable Federal branding, the Federal Top Gun Ammunition 12 Gauge is a testament to the commitment of delivering exceptional products to avid shotgun enthusiasts. Whether you're a seasoned shooter or a novice looking to enhance your skills, this ammunition offers the reliability, performance, and versatility you need to excel in any shooting endeavor.
Choose Federal Top Gun Ammunition 12 Gauge and experience the pinnacle of shotgun ammunition technology. Elevate your shooting game and take aim with confidence, knowing that you have the power of Federal behind you.
Even the most challenging targets are no match for consistent, hard-hitting Federal® Top Gun®. The loads' high-quality lead shot produce even patterns that crush clays.
Federal Top Gun Ammunition 12 Gauge 2-3/4″ 1-1/8 oz For sale.
Hard shot
Consistent, reliable Federal® primer
Eight-segment crimp
Unique wad column for consistent patterns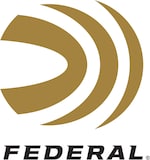 Made In United States of America
WARNING: This product can expose you to Lead, which is known to the State of California to cause cancer and birth defects or other reproductive harm. For more information go to – www.P65Warnings.ca.gov.
Product Information
| | |
| --- | --- |
| Cartridge | |
| Quantity | |
| Configuration | |
| NonToxic | |
| Shell Length | |
| Shot or Slug Type | |
| Shot Size | |
| Buffered | |
| Muzzle Velocity | |
| Primer | |
| Corrosive | |
| Reloadable | |
| Barrel Type | |
| Shot Weight | |
| Crimp | |
| Dram Equivalent | |
| Country of Origin | |
Delivery Information
2.400 Pounds – 25.200 Pounds
Yes

 Cannot ship via air
 Cannot ship via USPS
 Cannot ship to PO Box
Several factors can influence the effective range of shotgun ammunition. Here are some key factors to consider:
Choke: The choke of a shotgun refers to the constriction at the muzzle end of the barrel. Different choke settings, such as cylinder, improved cylinder, modified, or full choke, can affect the spread of the shot pattern. Chokes that provide a tighter constriction tend to have a longer effective range by keeping the shot pattern more concentrated.
Shot Size: The size of the individual shot pellets in the shotgun shell can impact the effective range. Smaller shot sizes, such as #9 or #8, tend to have a shorter effective range due to their reduced mass and energy. Larger shot sizes, such as #4 or #2, can retain more energy and travel farther.
Shotshell Load: The specific load of the shotgun shell, including the amount and type of powder, as well as the weight of the shot charge, can affect the range. Different loads are designed for specific purposes, such as target shooting, hunting small game, or waterfowl hunting. Each load is optimized for a particular balance of velocity, energy, and shot pattern.
Barrel Length: The length of the shotgun barrel can influence the effective range. Longer barrels generally provide better accuracy and higher velocities, contributing to an extended effective range. However, shorter barrels are often preferred for maneuverability in close-quarters situations.
Shot Placement: The accuracy and skill of the shooter in placing the shot on target also play a crucial role in the effective range. A well-placed shot has a higher chance of achieving the desired effect, even at longer distances.