For Sale: Hodgdon Varget Powder is an extruded propellant from the Extreme range of powders by Hodgdon.
Varget provides more energy than other powders in its burning-speed class, has small, extruded grains for uniform metering, is insensitive to hot and cold temperatures, and improves velocities.
The powder burns cleanly and ignites rapidly, resulting in exceptional accuracy, greater scores, and more precise one-shot kills.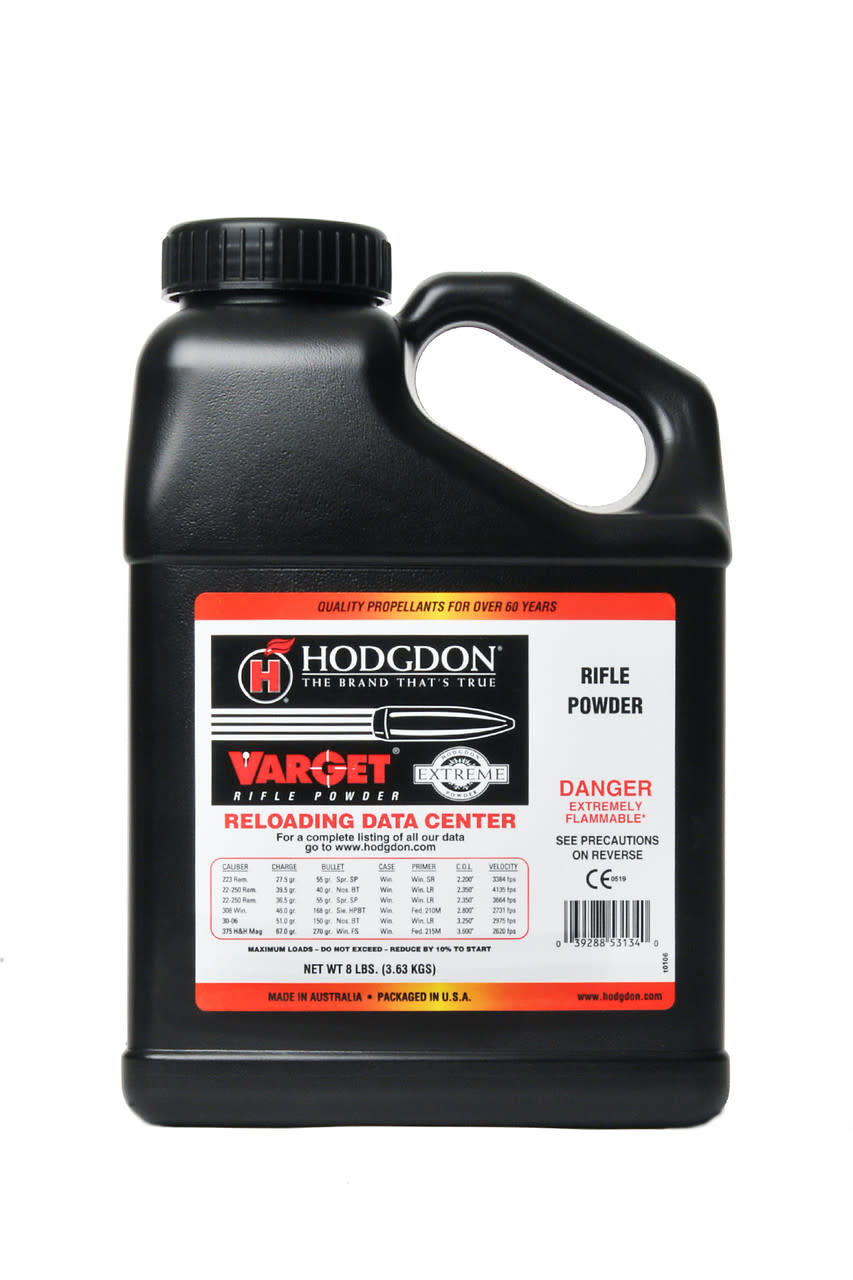 Hodgdon varget is the perfect powders for shooting the 223 Remington with heavy bullets in competitive matches.
Outstanding performance and velocity can be obtained in such popular cartridges as the 22-250 Remington, 308 Winchester, 30-06, 375 H&H and many more.
Varget Powder for sale is Available in 1 lb. and 8 lb. containers.
Warning About Smokeless Powder:
Do not load more than what is indicated in the reloaders' handbook.
Regardless of the kind, brand, or location, never combine any two powders.
Never use smokeless powder in place of black powder or any other black powder alternative.