IMI Ammunition 5.56x45mm 77 Grain Razor Core   Established in 1933, IMI is a defense systems house specializing in the development, integration, manufacturing and life cycle support of modern land, air and naval combat systems and HLS solutions.
IMI's world class combat-proven systems are developed by vertically integrated expert teams, working in close cooperation with the customers, the most prominent being the Israel Defense Forces (IDF). IMI's products have been qualified with the IDF, US Military (Air Force, Army and Navy) and NATO nations.
Sierra MatchKing bullets have very thin jackets and are held to exacting tolerances in diameter and weight. These Hollow Point Boat Tail bullets have a small meplat to produce a higher ballistic coefficient. Their accuracy has been acclaimed worldwide and they have been used to win more target competitions than all target bullets from other manufacturers combined. This ammunition is new production, non-corrosive, in boxer-primed, reloadable brass cases.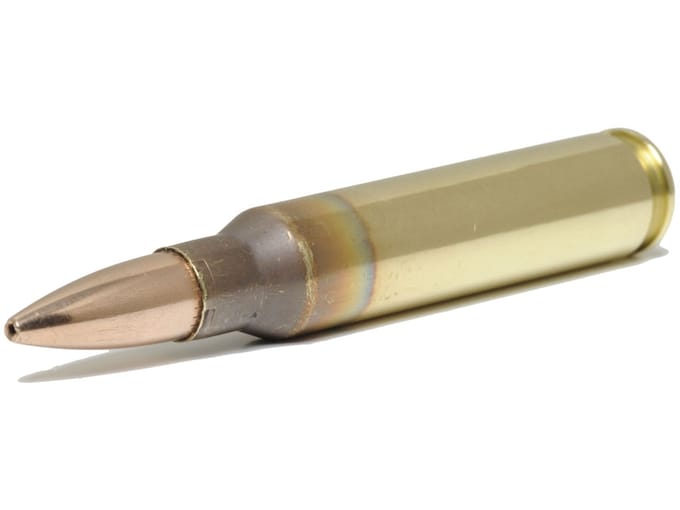 The diameter and weight of Sierra MatchKing bullets are kept to precise specifications and feature very thin jackets. The small meplat on these Hollow Point Boat Tail rounds results in a better ballistic coefficient. They have received widespread praise for their accuracy, and they have won more target competitions than all other manufacturers' target bullets put together. This ammunition is new manufacture, non-corrosive, and comes in boxer-primed, reloadable brass cases. It is packaged in a new production military style ammo can.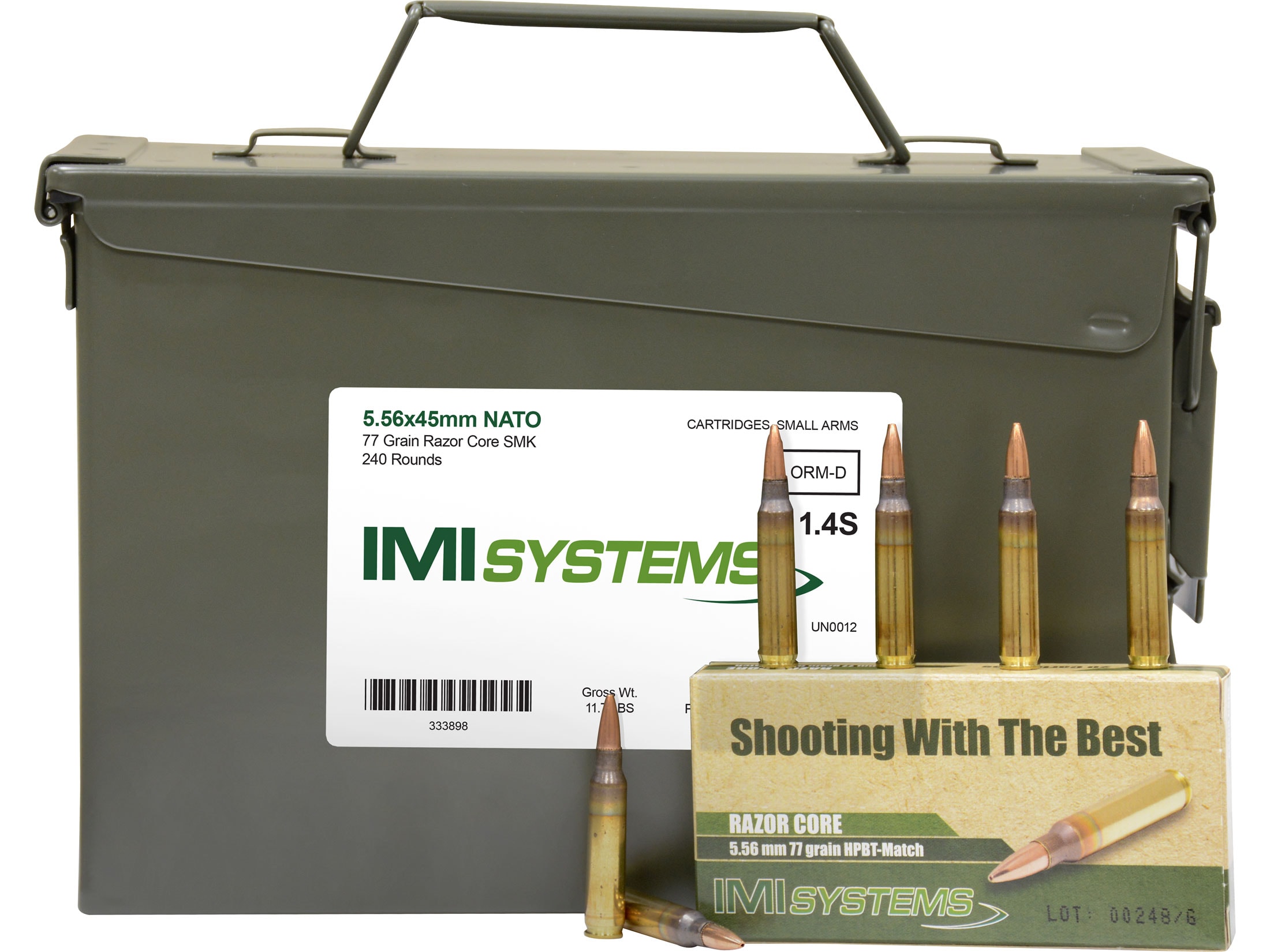 Please Note: While the 5.56x45mm NATO will fit in a .223 Remington chamber, the 5.56 is a military round that runs at higher pressures than its .223 counterpart and is not recommended to be fired in a .223 Remington chamber.
Quantity Packs:
Box of 20 = As pictured
Box of 240 = 12 boxes of 20
Case of 500 = 25 boxes of 20
Features
Provides improved accuracy and lethality over longer distances
Open Tip Match projectile provides higher stopping power than the standard 5.56mm NATO Ball round
Sierra Matchking projectile offers greater accuracy potential over all ranges