Ramshot lrt smokeless powder is available in 1 lbs and 8 lbs container.
Ramshot lrt, which is currently available for purchase, was designed for high performance at very long ranges and is one of the slowest spherical powders ever made.
Bullets that are specifically made for the 338 Lapua Magnum and have a high ballistic coefficient
.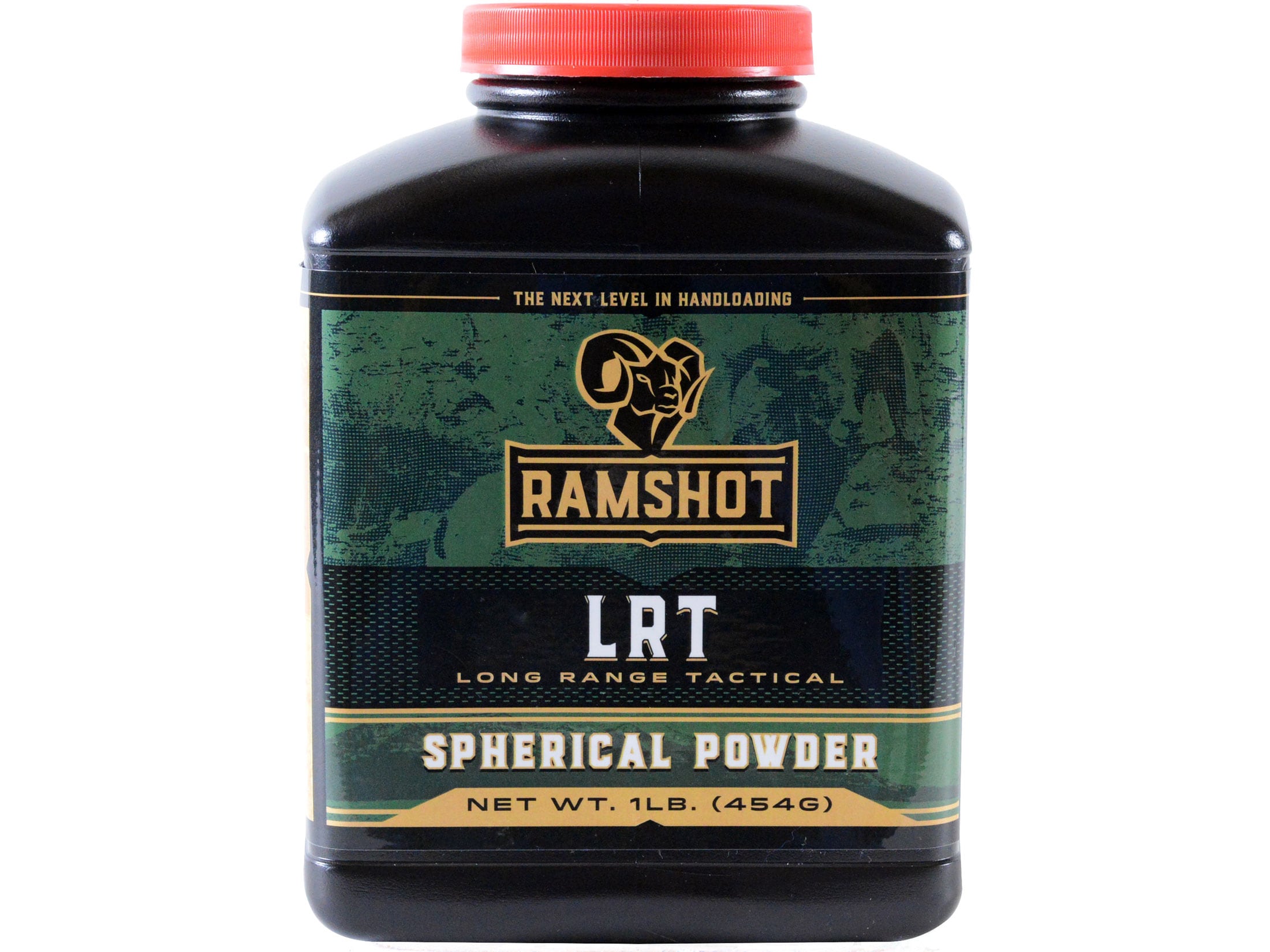 High load densities and low standard deviations are provided by Ramshot for greater precision. LRT meters more readily and generates flatter trajectories than competing propellants, which may appeal to hunters who enjoy the advantages of overbore magnums like the 257 Weatherby or 30 Nosler.
Other Important Information of lrt Powder:
Do not load more than what is indicated in the reloaders' handbook.
Regardless of the kind, brand, or location, never combine any two powders.
Never use smokeless powder in place of black powder or any other black powder alternative.