Because Ramshot X-Terminator Smokeless Powder is brand-new, it hasn't been taken from loaded rounds and it isn't military surplus.
the Ramshot X Terminator is now in stock, in a double-base spherical powder made for 223 varmint hunters who need a powder that burns cleanly and accurately.
X terminator powder has Excellent flow characteristics and small grain size allow trouble-free loading in small diameter case necks.
In the 223 Remington, the Ramshot X Terminator performs remarkably well with light to medium weight bullets. Additionally, it is a fantastic option for the 222 Remington, 17 Remington, 20 caliber cartridges, and 45-70 Government.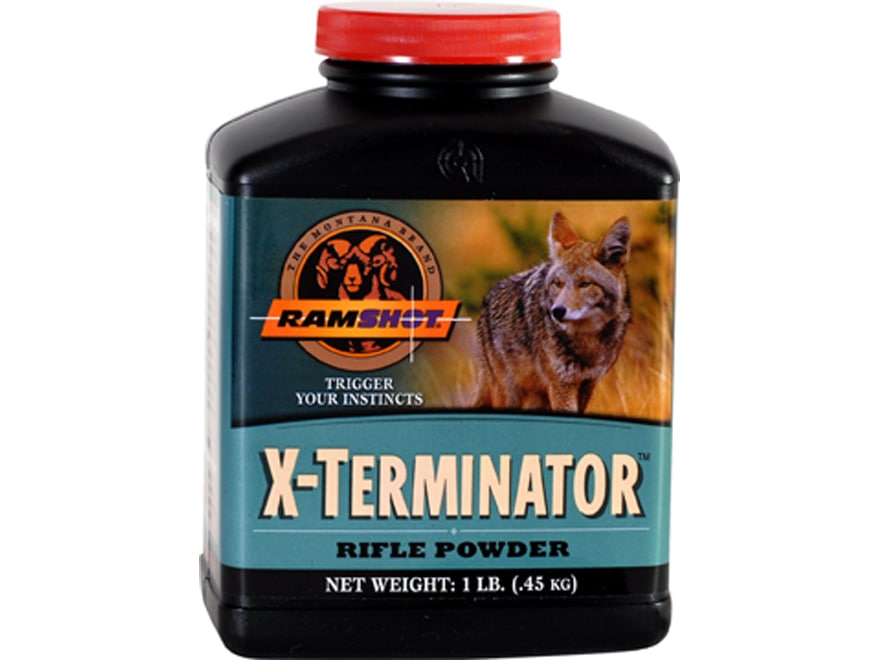 Other Important Information of x-terminator powder: