Vihtavuori 3N38 powder in stock is designed especially for competitive handgun shooting with high-velocity loads in 9 mm and .40 S&W cartridges.
It's a single-based, tubular powder type, and one of our small granule powders (0,6 mm length x 0,6 mm diameter).
3N38 powder in stock now for sale is a popular powder for practical shooting especially among IPSC and USPSA shooters.
A relatively slow-burning powder, 3N38 is a perfect choice for making Major loads with good accuracy and clean-burning characteristics, for which the powder is renowned.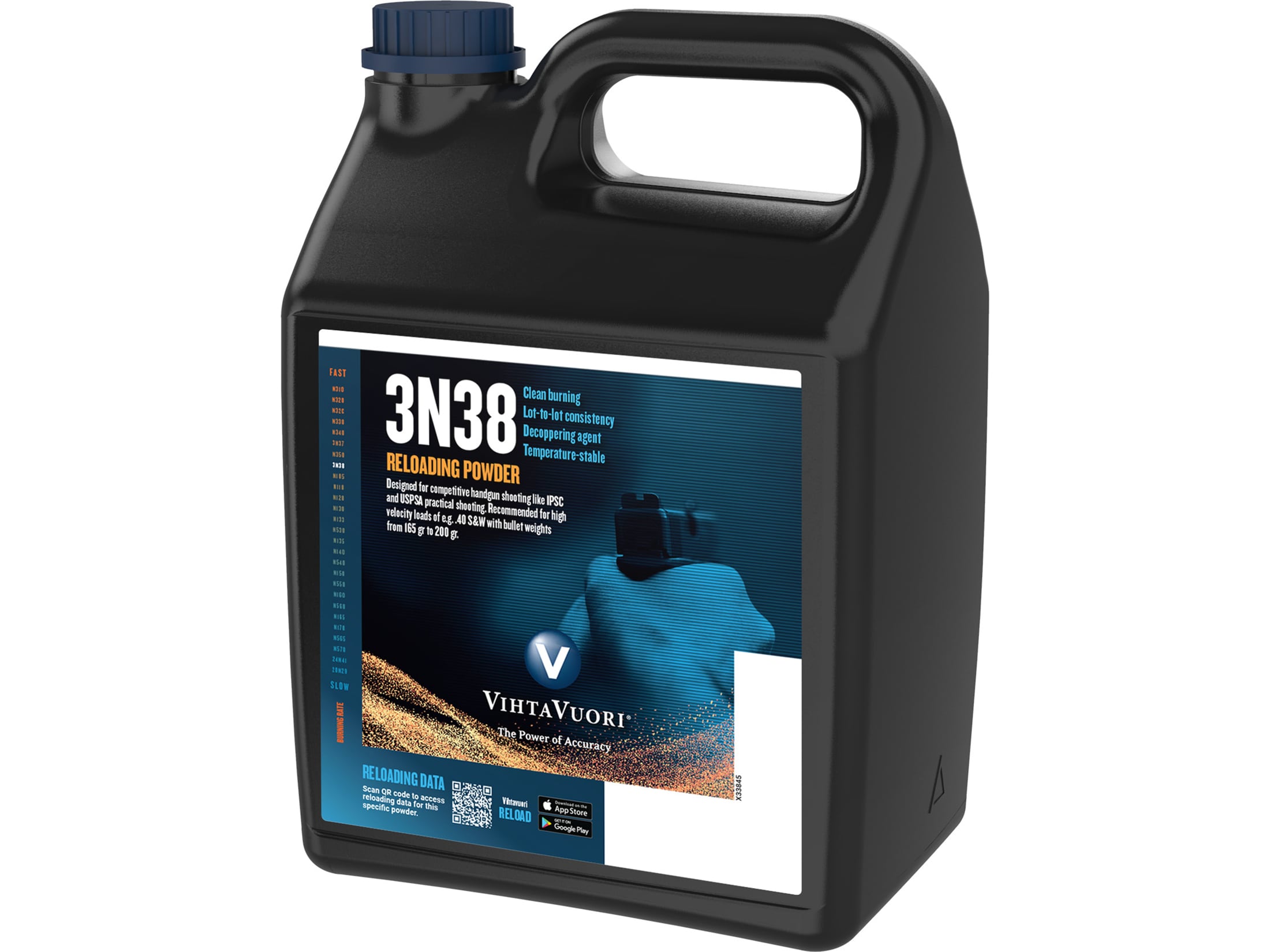 Other Important Information of 3N38 powder :
Do not load more than what is indicated in the reloaders' handbook.
Regardless of the kind, brand, or location, never combine any two powders.
Never use smokeless powder in place of black powder or any other black powder alternative.