Vihtavuori N135 Powder is a universal gun powder that reloaders utilize for a wide variety of calibers, from.222 Remington to.458 Winchester Magnum. It was originally developed for 7.6251 NATO M80 Ball.
Powder Valley Vihtavuori N135 Smokeless Powder (1 pound or 8 lbs) SMOKELESS RIFLE POWDER VIHTAVUORI N135 |
Smokeless Powder | 1 lb Reloading Powder for Sale | Brownells Vihtavuori
The 1,0 mm long and 0,8 mm diameter tubular powder type known as N135 Powder is currently available for purchase. On the scale of our rifle powders, the burn rate is moderate.
Interesting fact: Although N135, N133, and N130 all have exactly the same grain sizes, their differing surface coatings cause them to burn differently.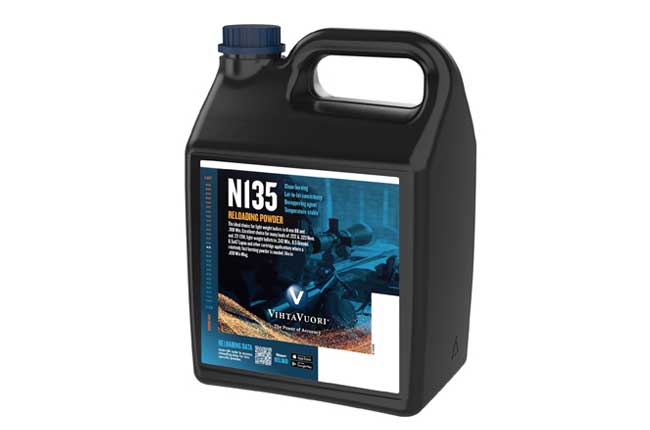 n-135 Powder
N135 is use especially by medium game hunters and long-range target shooters.
N135 is an excellent for .308 Winchester loads with a bullet weight between 8,0 g /123 gr and 10 g /155 gr. If you have never tried N135 with a 155 gr Open Tip Match bullet, it's time to do it!
Try this handloading powder also with .223 Remington loads with a bullet weight of 3,9-4,5 grams (60-69 grains) and you will be surprise of the accuracy and velocity performance of the combination.
Vihtavuori N135 gunpowder is available in containers of 1 lbs and 1 kg containers, and in the US also in 8 lbs canisters.