The primers used in Lake City 5.56mm ammunition are Winchester NATO-Spec Military Primers. For uniformity from shot to shot, these primers are constructed to exacting standards. All primers are extensively and continuously tested for consistency and sensitivity under situations and at temperatures well outside their typical operating range. Winchester ensures that primer mixture weights are precisely managed, that size and quality are consistent, that anvil heights are measured precisely and within acceptable tolerances, and that the product will remain stable in conditions of high and low humidity.
Non-corrosive, all-weather Winchester Small Rifle Primers provide quick, reliable ignition in any shooting environment. Primers are thoroughly evaluated for consistency and sensitivity throughout a wide variety of temperatures and environments, considerably beyond those encountered in typical use..
Winchester Small Rifle Primers #6-1/2 Box of 1000 (10 Trays of 100) Winchester Small Pistol Magnum Primers (Box of 1,000) – Precision Reloading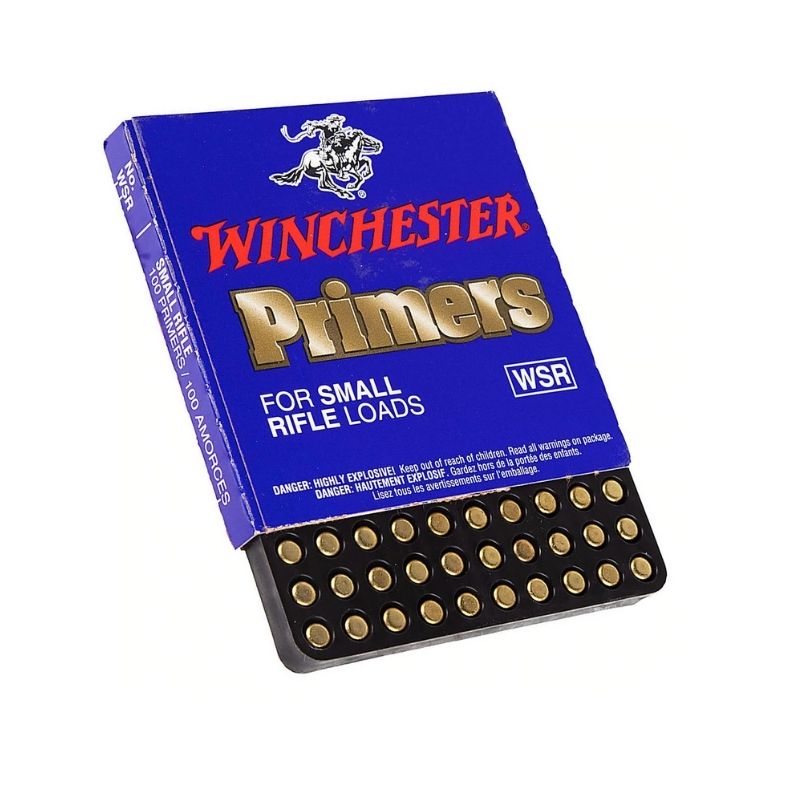 Winchester Small Rifle Primers (Box of 1,000) – Precision Reloading
Winchester promises improved sensitivity for more positive firing in all firearms, weights of primer combinations that are carefully regulated, uniformity in size and quality, exact measurements and tolerances for anvil heights, and stability in the face of fluctuations in temperature and humidity.
Quantity Information:
Box of 1000: 10 Sleeves of 100
Box of 5000: 5 boxes of 1000
Made In United States of America