Winchester Super-Target Ammunition 12 Gauge, the perfect choice for shotgun enthusiasts seeking exceptional performance and reliability. Designed specifically for 12-gauge shotguns with a 2-3/4″ chamber, this ammunition is engineered to deliver consistent results with every shot.
One of the standout features of Winchester Super-Target Ammunition is its exceptional accuracy. These shells are meticulously crafted using high-quality components and loaded with consistent propellant, ensuring tight patterns and precise shot placement. Whether you're a seasoned competitor or a recreational shooter honing your skills, you can trust this ammunition to help you hit your targets with confidence.
The Winchester
Super-Target Ammunition
12 Gauge is specially formulated to offer a balance of power and reduced recoil. This allows for comfortable shooting sessions, minimizing fatigue and enabling you to maintain accuracy even during extended periods on the range. The reduced recoil also makes it an excellent choice for introducing new shooters to the world of shotgunning.
Reliability is a key factor when it comes to ammunition, and
Winchester
has a long-standing reputation for producing top-notch products. Each round is built to stringent quality standards, ensuring consistent performance and flawless functioning. Whether you're engaging in clay shooting, trap shooting, or skeet shooting, you can count on Winchester Super-Target Ammunition to perform flawlessly, shot after shot.
The Winchester Super-Target Ammunition comes in a convenient box containing a generous quantity of shells, allowing you to spend more time shooting and less time reloading. The 2-3/4″ length is a versatile choice suitable for a wide range of shotgun models, making it a go-to option for many shooters.
So, if you're looking for reliable, accurate, and comfortable-to-shoot ammunition for your 12-gauge shotgun, look no further than Winchester Super-Target Ammunition. With its exceptional performance and Winchester's renowned quality, this ammunition is sure to elevate your shooting experience to new heights.
Winchester Super-Target Ammunition 12 Gaugeammunition is an excellent low-cost option for high-volume target shooting. A hinged wad reduces felt recoil and increases velocity while clean burning powder and high quality primers ensure consistent, reliable performance. This economical target load gives outstanding clay busting power at an affordable price.
Buy Winchester Super-Target Ammunition 12 Gauge For sale.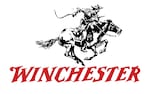 Made In United States of America
WARNING: This product can expose you to Lead, which is known to the State of California to cause cancer and birth defects or other reproductive harm. For more information go to – www.P65Warnings.ca.gov.
Product Information
| | |
| --- | --- |
| Cartridge | |
| Quantity | |
| Configuration | |
| NonToxic | |
| Shell Length | |
| Shot or Slug Type | |
| Shot Size | |
| Buffered | |
| Muzzle Velocity | |
| Primer | |
| Corrosive | |
| Reloadable | |
| Barrel Type | |
| Shot Weight | |
| Dram Equivalent | |
| Country of Origin | |
Delivery Information
2.250 Pounds – 24.925 Pounds
Yes

 Cannot ship via air
 Cannot ship via USPS
 Cannot ship to PO Box
Important Product and Safety Information
You must be 18 or older to purchase Rifle or Shotgun Ammunition and 21 or older to purchase Handgun Ammunition. In ordering this product, you certify that you are of legal age and satisfy your jurisdiction's legal requirements to purchase this product.
For safety reasons, we do not accept returns on ammunition. Always make sure you use the correct ammunition for your specific firearm.
The sale or shipment of this product to residents of certain jurisdictions is prohibited. Check your local laws before ordering this product. Check your local laws for any other regulations.
We recommend the use of protective eyewear whenever using or near the use of this item.
Item will only be shipped using Ground Shipping to the contiguous 48 states only.