winchester usa ready  are the same primers that are used in the Winchester USA Ready ammunition, which is of match standard. For uniformity from shot to shot, these primers are constructed to stringent standards. All primers are extensively and continuously tested for consistency and sensitivity under situations and at temperatures well outside their typical operating range. Winchester promises improved sensitivity for more positive firing in all firearms, weights of primer combinations that are carefully regulated, uniformity in size and quality, exact measurements and tolerances for anvil heights, and stability in the face of fluctuations in temperature and humidity.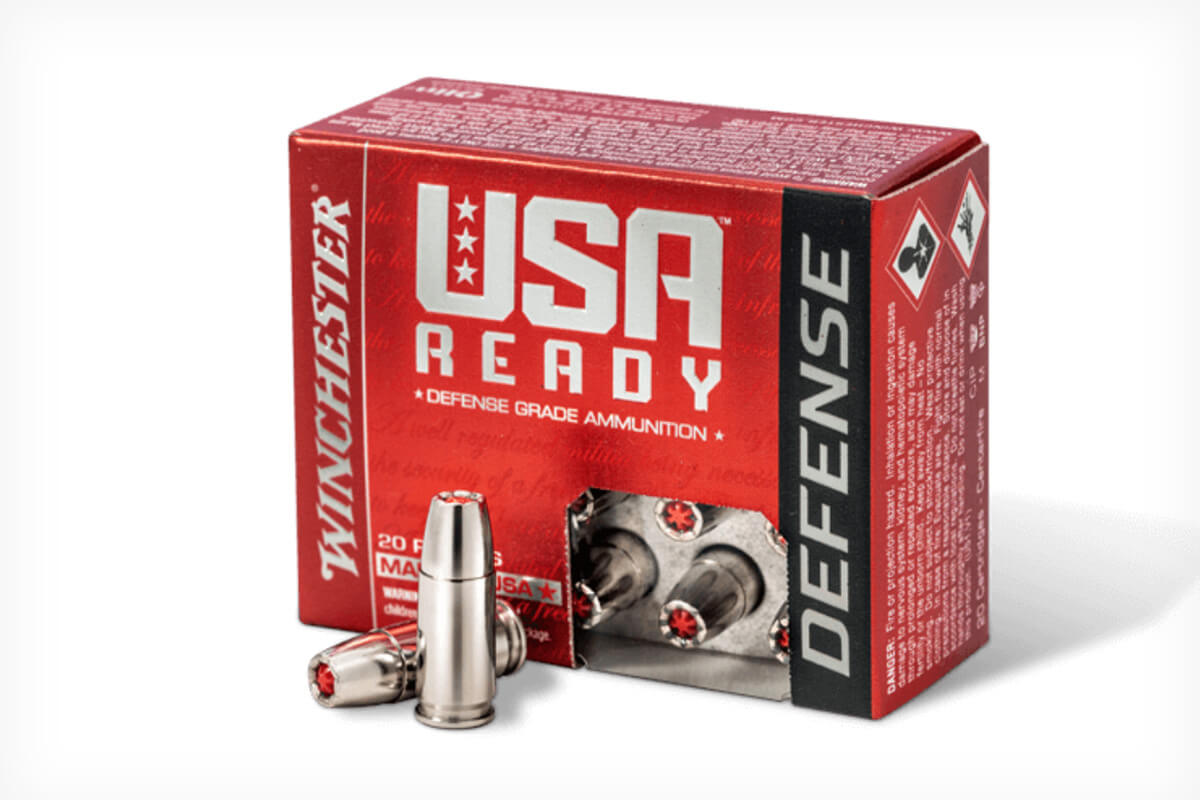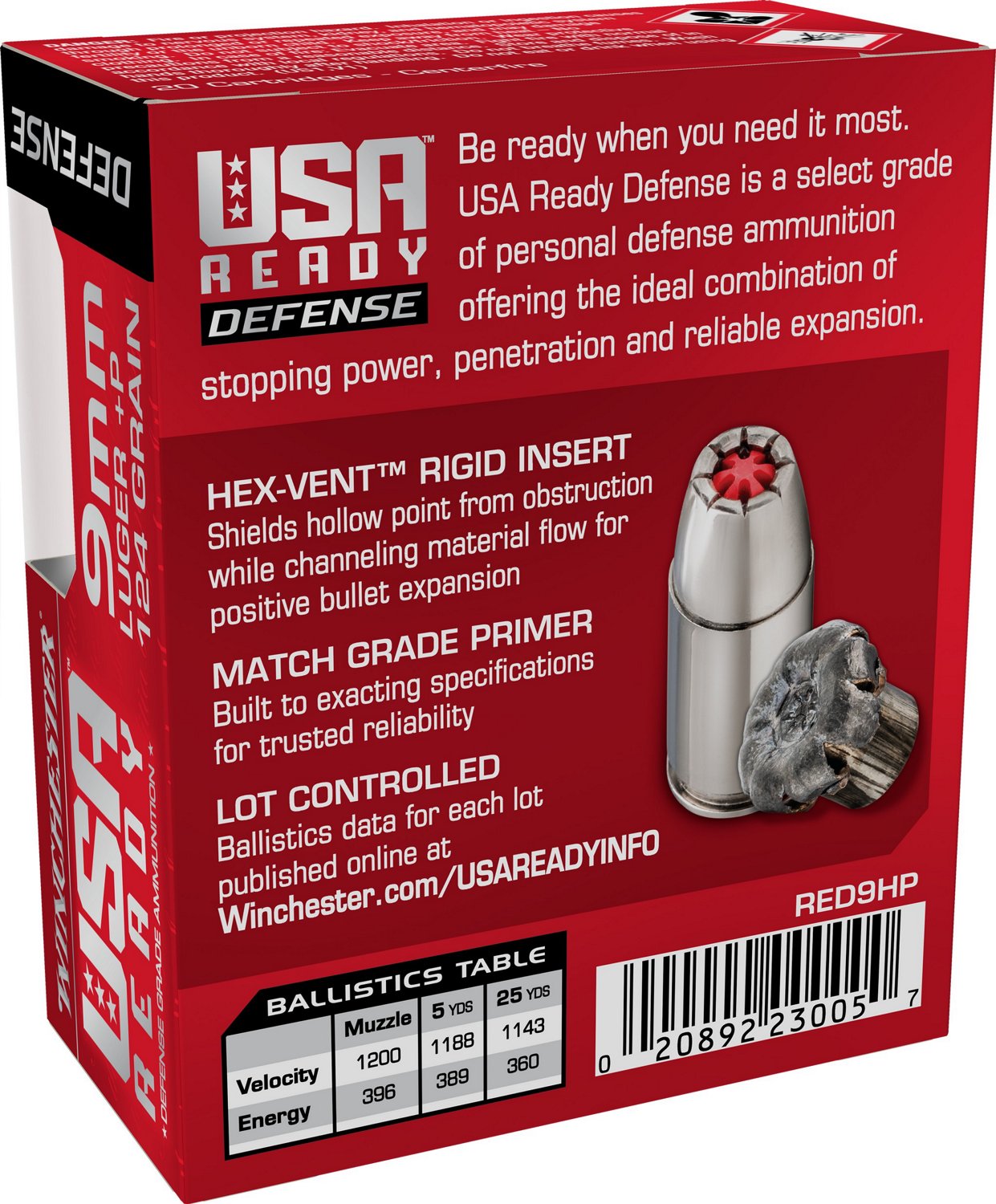 winchester usa ready comes in 9mm, 5.0-in barrel  
Quantity Information:
Box of 1000: 10 Sleeves of 100
Box of 5000: 5 boxes of 1000
Winchester USA Ready Defense Ammunition Specifications and Features:
Manufacturers Number RED9H.
9mm Luger +P.
124 Grain Jacketed Hollow Point (JHP) Bullet.
Hex Vent Rigid Insert.
Nickel Plated Brass Cased.
Reloadable.
1200 fps muzzle velocity.
396 ft/lbs muzzle energy.
Uses Personal Protection.
20 round box.
WARNING: This product may expose you to lead, which the State of California is aware can harm your reproductive system and cause cancer and birth abnormalities. Visit the website at www.P65Warnings.ca.gov for further details.